(available in 2024)
On a bike ride or on foot along the Canal du Midi between Toulouse and Sète? Guided from the canal by a marked path criss-crossing the vineyards, stop at La Provenquière Estate, located just 4 km from the port of Capestang and 12 km from the 9 locks of Fonseranes in Béziers.
Take a break to discover the Languedoc winemaking heritage, savour the calm of the vineyard and taste the best cuvées and local products produced at the estate.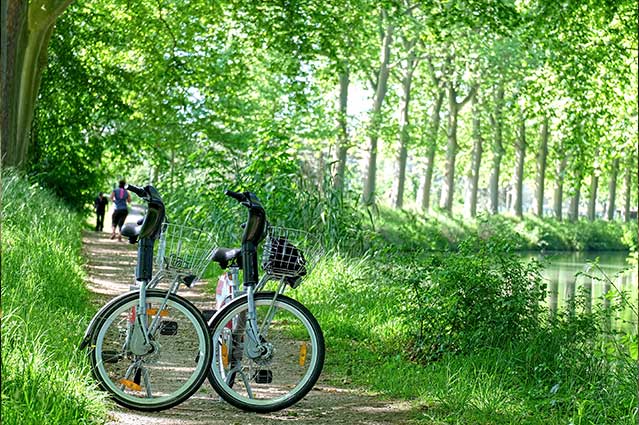 LA PROVENQUIÈRE ESTATE ALSO OFFERS DIRECT SALE OF ITS WINES FROM THE PROPERTY
Cellar opening hours:
Spring/Summer (from April to September):
Monday to Friday from 9:00 to 12:00 and from 13:00 to 18:00, and Saturday from 9:00 to 12:00 and from 15:30 to 18:00.
Fall/Winter (October to March):
Monday to Friday from 9:00 to 12:00 and from 13:00 to 18:00, and Saturday from 9:00 to 12:00
VISIT OF THE CELLAR & WINE TASTING AT THE ESTATE
ORGANIZE YOUR ARTISTIC EVENT IN THE ESTATE
TASTING & CRUISE ON THE CANAL DU MIDI
VINEYARD WALKING & TASTING IN THE HEART OF LA PROVENQUIÈRE ESTATE
LA PROVENQUIÈRE MINI-FARM
LA PROVENQUIÈRE APIARY AND ITS HONEY