When cruising on the Canal du Midi, stop off at the port of Capestang for a tasting organized by La Provenquière Estate team on your boat or barge.
Our Offers* :
3 wines : 8€ per person
5 wines : 12€ per person
7 wines : 15€ per person
10 wines : 20€ per person
*Reservations for a minimum of 8 people
We offer you the possibility of accompanying your tasting with a cheese and/or charcuterie platter for 10€ per person, to be ordered 48 hours in advance.
No time for a tasting on board? Our team delivers its IGP Pays d'Oc wines directly to the ports of Capestang, Colombiers or Poilhes before your departure.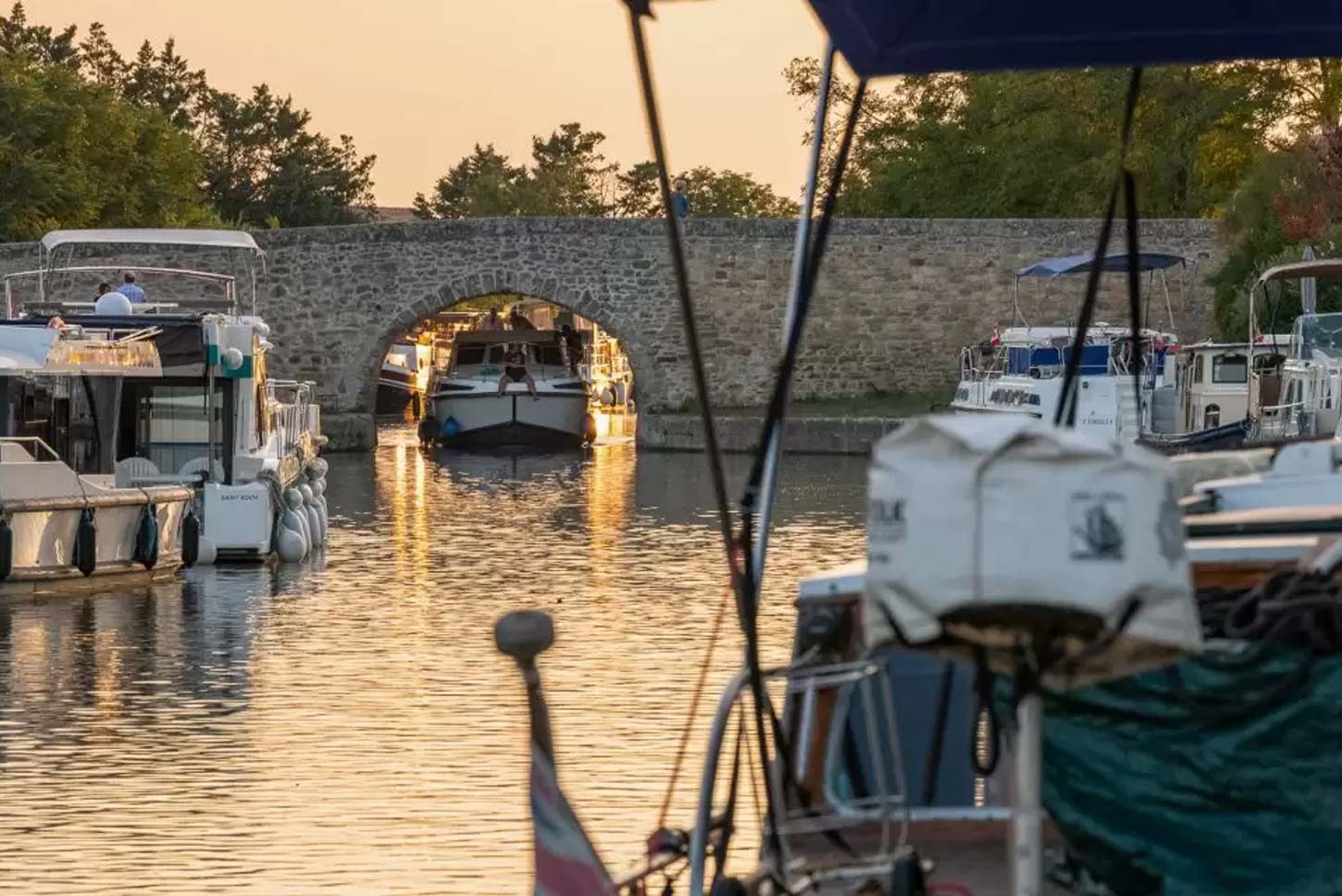 LA PROVENQUIÈRE ESTATE ALSO OFFERS DIRECT SALE OF ITS WINES FROM THE PROPERTY
Cellar opening hours:
Spring/Summer (from April to September):
Monday to Friday from 9:00 to 12:00 and from 13:00 to 18:00, and Saturday from 9:00 to 12:00 and from 15:30 to 18:00.
Fall/Winter (October to March):
Monday to Friday from 9:00 to 12:00 and from 13:00 to 18:00, and Saturday from 9:00 to 12:00
VISIT OF THE CELLAR & WINE TASTING AT THE ESTATE
ORGANIZE YOUR ARTISTIC EVENT IN THE ESTATE
VINEYARD WALKING & TASTING IN THE HEART OF LA PROVENQUIÈRE ESTATE
LA PROVENQUIÈRE MINI-FARM
LA PROVENQUIÈRE APIARY AND ITS HONEY